---
Customer Reviews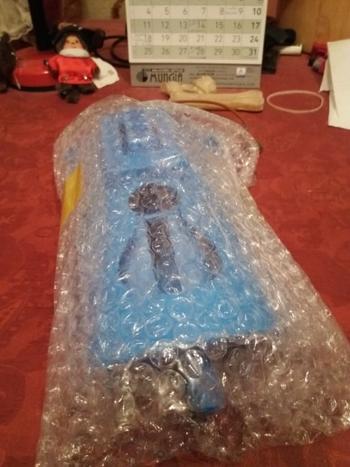 06/04/2020
I recommend this product
I have severe back problems and it is almost impossible for me to get socks on by myself. I bought the Sock Slider and I have no problems at all. This product is wonderful!
01/12/2020
I recommend this product
it came quickly, but it wasn't well packed. Luckily the product was intact! Quality is good!
06/25/2020
I recommend this product
Executed fairly neatly, packed well, it came quickly. checked in the case, really works. Happy!
06/19/2020
I recommend this product
My husband is a disabled veteran. He is not able to bend his legs and also has difficulties bending his back. He required my help putting on his socks and pants! I was skeptical when ordering your Easy Sock Slider, but I can honestly say: this Slider is the best thing that has happened to my husband in a very long time! He is able to put on his socks AND pants without my help! Thank you so much for making a Veteran happy!
05/22/2020
I recommend this product
This thing is great! I had one of my hips replaced and it is pretty hard for me to reach my foot. This thing helps a ton. Definitely recommend for anyone with difficulty reaching their feet.
05/06/2020
I recommend this product
t may work OK using regular socks; however, with compression socks it's a royal pain. Compression socks causes the opening to much smaller, thereby making it very difficult to slide your foot into the sock. It was so difficult that the interlocking pieces came apart. 47 people found this helpful
04/19/2020
I recommend this product
I purchased this to help me put on my compression stockings. The advertising said it could be used for this. But it really doesn't work at all for it. They may work well for regular socks, but not compression stockings. Very disappointed
04/02/2020
I recommend this product
My brother had hip surgery & cannot bend to put his socks on & had to ask someone to do it for him. Now, not only can he do that for himself but it also has a Shoe horn attachment so it helps him to get his shoes on too Thank you to whoever came up with the design. A simple gadget but so effective.
03/29/2020
I recommend this product
got this for my grandad he's loves it wishes he had got ones years ago
02/19/2020
I recommend this product
Excellent product Slow shipping due huge backlogs in global postal shipping