Adjustable Standing Laptop Desk
In stock
Computing on the couch has never been so comfortable!
Do you use your laptop while you're laying in bed or relaxing on the couch? Then you know that your laptop emits uncomfortable heat on your lap and doesn't properly vent, because there's nowhere for the airflow to go.
Introducing the Adjustable Standing Laptop Desk! It's the all-in-one solution for computing while sitting on the couch or lying in bed. Engineered with venting holes in the surface, the Adjustable Standing Desk is fully adjustable to meet your desired height. This is the future of home desks! It's never been so easy to work from your couch or watch your favorite movie in bed.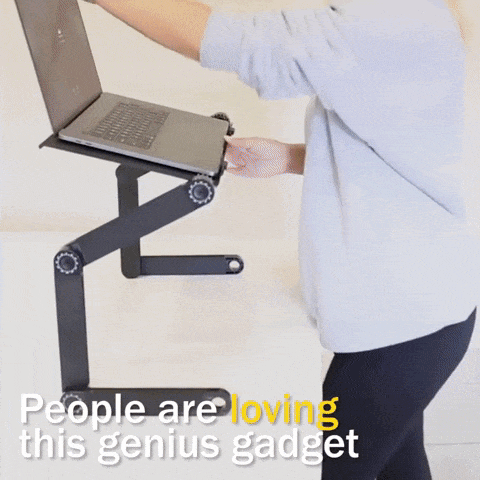 Key Features:
Work Anywhere - Use as a standing desk, full size sitting desk, on the couch, in bed or wherever you want to use your laptop comfortably!
Strong Build - Made from Aluminum-Magnesium-Alloy this desk was built to last.
Included Mouse Panel - Included side mouse panel attachment can also double as a drink holder.
Light Weight & Portable - Only 1.2 kg take this desk with you wherever you go.
Adjustable Legs - The chill desk legs can be adjusted into many different configurations and whatever height you desire.