---
Customer Reviews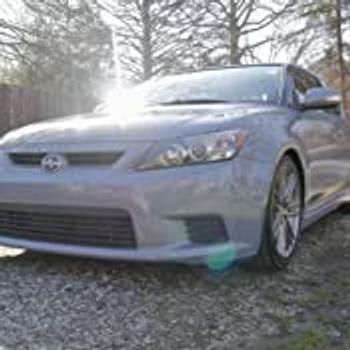 07/05/2020
I recommend this product
This gun is excellent at making it SNOW suds!!. Puts on a thick 1 inch foam. Let the suds sit and powerwash. You get a great brushless wash. Makes washing my car fun, easy and quick. Great product!
06/12/2020
I recommend this product
Good price for what you get the only thing I don't really like is that the foam dispenser does not give you the thicker foam easy fix just bought a 1.1 orifice and change it out but other than that I'm that happy with my purchase
07/04/2020
I recommend this product
Larger bottle capacity than the competitors
07/02/2020
I recommend this product
I love it, it holds more than a usual foam cannon and it spray a got bit of foam.
07/02/2020
I recommend this product
It has a good capacity and easily attaches to the sprayer. It did a great job washing the car. One thing is that you have to put a lot more soap in to get foam. The directions call for 1 to 3 oz. I used 10 oz of soap and got great results. Will recommend.
06/25/2020
I recommend this product
Not bad price wise for the set. Trying to find a way to install a 1.1 oriface. The 1.1 oriface I have leaks all over the place. Only difference is the oring on the stock oriface. With stock oriface, the foam is not too bad using regular armor all wash and wax. Got to get from foam wash and give it a try again. Also the container is only holds 50oz, not 100oz as their written in the title. However it is big enough for me to do two cars, a small sedan and midsize SUV.
06/23/2020
I recommend this product
I used this with the Westinghouse ePX3000 pressure washer. A bunch of youtubers suggested using a 1.1 orifice in the foam cannon when using a less powerful electric pressure washer (vs. gas-powered). When I removed the old 1.25 orifice, I noticed it had an o-ring. I tried using the new 1.1 orifice without an o-ring and there was no foam at all. I tried taking off the o-ring from the old orifice, but it wasn't the right size. I ended up buying a new #5 o-ring from Home Depot (see picture) and then it worked great.
06/16/2020
I recommend this product
Works fantastic! Also love the short spraying handle because it allows me to get into all hard to reach places like wheel wells, under the truck etc. definitely worth the money.
06/14/2020
I recommend this product
Cool thing. On 25L the household compressor managed to clean its waters. Sitting in salt after yugs. Mode: 10 seconds clean, a minute wait for the compressor.