Hanging House Clear Bird Feeder
Customer Reviews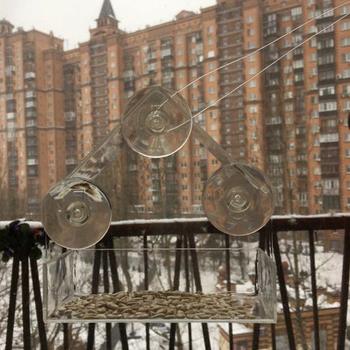 09/27/2019
I bought this for myself, but think now it's perfect for my daughter! I'll order another one!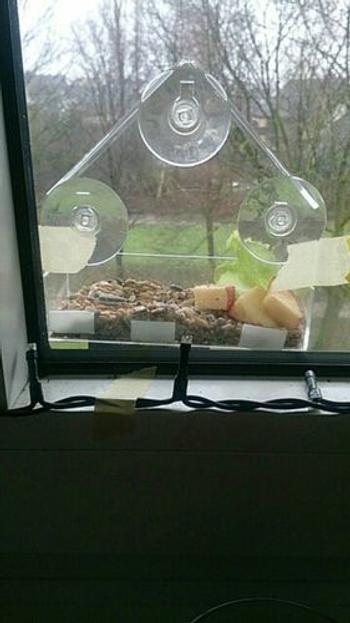 09/27/2019
This is a fantastic little feeder and allows us to see the birds up close. It also allows the smaller birds such as chickadees and titmice access to a feeder when the bully birds/squirrels are at the feeder. The removable tray is mostly good, though I have some innovative squirrels who have figured how to pull it out. I use only sunflower chips in this feeder for less waste.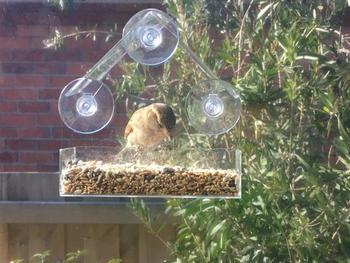 09/27/2019
These are beautiful and are very well made. We bought three as we have several birds living on our property.
09/27/2019
Fits perfectly in the window Love ❤️ it
09/27/2019
Haven't used yet just got 8 inches of snow here in Milwaukee !Cant wait for spring !
09/27/2019
ABSOLUTELY in love with this cute bird house!!!!!!!!! thank you
09/27/2019
its enjoyable to watch the birds at my window. The first one came broken in half due to bad packaging. I was sent a second one that was in bubble wrap.
09/27/2019
My wife found this little birdhouse to be even more than expected. We live in the country, and she loves to watch the birds.
09/27/2019
Smaller than I expected but ok