Gravity Floating Globe Lamp
Customer Reviews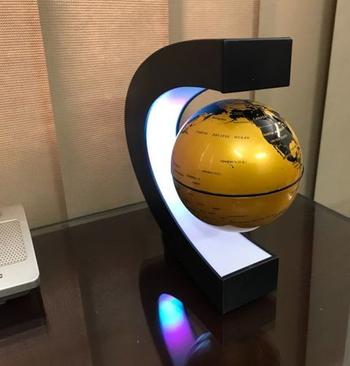 09/27/2019
This is the first time i've bought a floating lamp. i had no idea what it is, and ill tell you what it is. The globe is an elegant and interesting desk accessory. The globe turns without any visible power or mechanical apparatus. I gave this one as a gift but I would like one for my own office.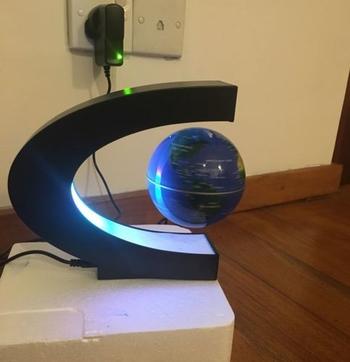 09/27/2019
Purchased this for my daughter who works at a local university with international students. She loves it and was quite excited to add this to her office decor!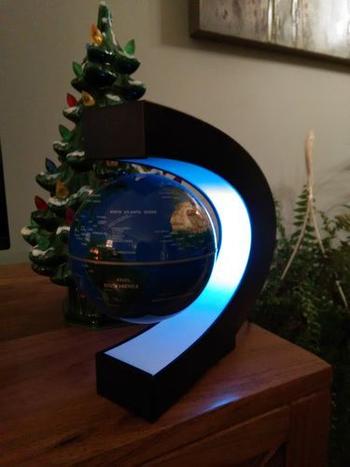 09/27/2019
Came well packaged and quality is pretty good. I wouldn't recommend placing it where it could be pulled off a table or anything since it would break, but my young kids love looking at it and putting in perspective where different places are.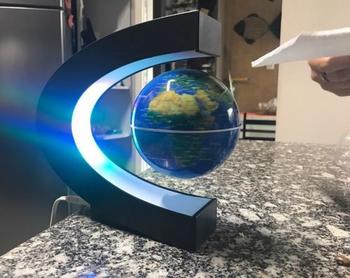 09/27/2019
My grandson just loves this floating globe. He has posted it on social media for his friends to see. In his own words, "This is amazing!"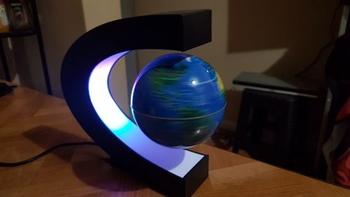 08/12/2019
Wooow excellent product. We were amazed. My happy son. Planet earth levita on its axis, electromasnetism in its highest expression.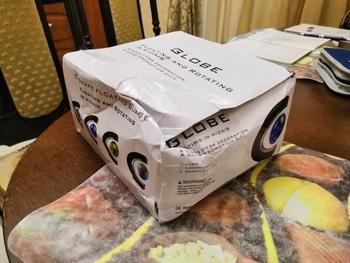 04/15/2019
Everything corresponds to the description, the box came very mint, but it is packed normally, nothing was damaged.
09/27/2019
Bought it for a birthday present..