---
Customer Reviews
05/30/2020
I recommend this product
This is soooo handy! It's up high close to the counter where I can easily throw vegetable clippings, etc away! And it's out of the way (unlike a trash can on the floor that takes up room, and unlike a trash can inside a cabinet that robs you of precious storage space)! I LOVE LOVE LOVE this little trash can for my kitchen!!
05/28/2020
I recommend this product
Great product, same as the description. And received within 3 weeks. Top seller.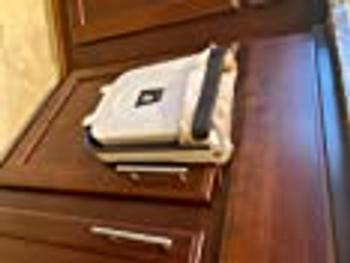 04/08/2020
I recommend this product
Love the size, it hangs from my kitchen cabinet door next to the sink. Love the sturdiness of it, love the bar that keeps the bag in place, it meets my needs.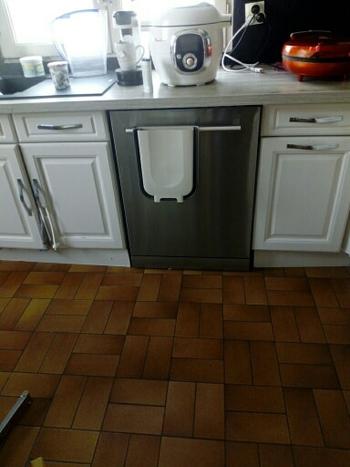 04/02/2020
I recommend this product
Very useful and can be hidden on a kitchen cabinet
02/29/2020
I recommend this product
Good quality, useful and compact foldable trash can! It's thin when folded so it's not in the way when needed. The design keeps plastic bag in place when used so it keeps itself clean. It fits and goes nicely on cabinet door. When preparing/cooking food or doing dishing, I always needed a trash can near the sink and stove, which I didn't have, so I kept putting the trash on the stove or the counter next to the sink, overtime it gets messy. Now this is gonna keep my kitchen clean! I like it so much that I ordered another one for my bathroom Thanks :)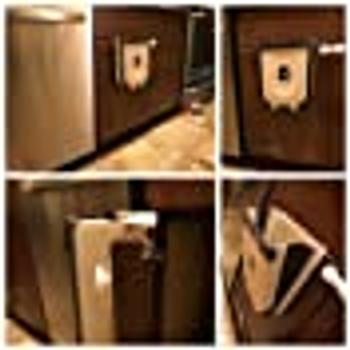 01/27/2020
I recommend this product
This is exactly what I was looking for to keep from dropping trash on my floor, trying to reach my trash can on the other side of the kitchen. Keeps my floor clean. The container uses plastic bags, recycled. It can be moved easily as needed.
07/24/2020
I recommend this product
his little trash can works pretty well for our needs. I got it for the kitchen and it fits right over the cabinet door with ease. Easy to fit the bag over and into it, and so far it has held it well. We use it for food prep and it's serving it's purpose.
06/25/2020
I recommend this product
Fits over the cabinet door. We just use plastic grocery bags to line it. It's easy to clean, folds when not in use (though we don't use this feature as much as I thought we would), looks attractive- certainly more attractive than hanging a plastic bag on the drawer pull. What's so awesome is how convenient it is to have under our cooking prep surface. Less vegetable matter on the floor, lol, and prep is faster by not having to step on a lever to open the main trash or walk to it.
06/24/2020
I recommend this product
I have a tiny kitchenette, so I have extremely limited space for a garbage can. I slipped this over the cabinet door right under my kitchen sink, and love how it's expandable/collapsible
06/19/2020
I recommend this product
Not very easy to hold up the trash. Not impressed