---
Customer Reviews
10/07/2020
.
Purchased this item to replace a similar product purchased from MagicMopUSA through a Facebook ad. My advice is to steer clear. Paid a similar price for a completely inferior product as well as when I received the order there were missing items and to date I have been unable to reach anyone to respond to my emails. At this point I have given up and fortunately I now have a mopping system that I am completely happy with.
dale

Canada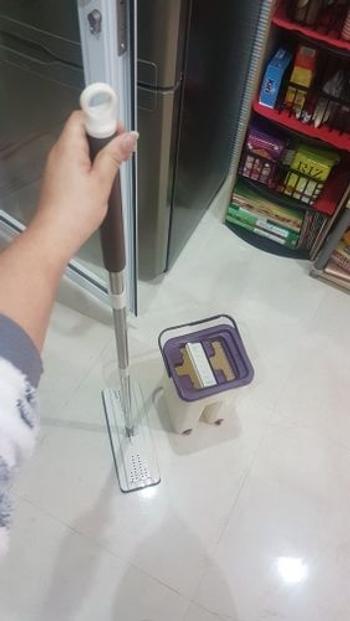 10/07/2020
Not Bad At All
It's surprised me. Very light, very easy to use, cleans very well, no water mark after. Easy to storage, save your space. It's not cheap plastic. No regrets to buy it
Valarie H.

Canada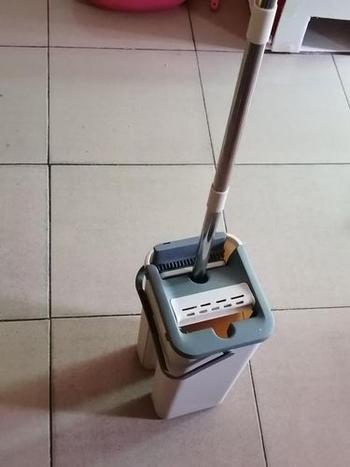 10/07/2020
.
I love this bucket system. Floor to ceiling cleaning. This is the best mopping system yet. And I have tried everything. I was reluctant to order one of these and finally did. I love it.
Rachel

Canada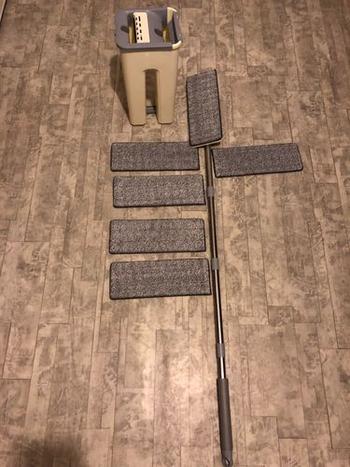 10/07/2020
Absolutely amazing.
Light and easy to use. Plus the company stands behind there product. Just email them and you get a response in 24hrs.
Mary-Pat

Canada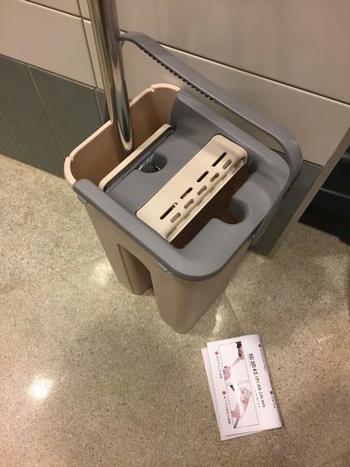 10/07/2020
.
I really like this floor washing system. The flat swivel head allows me to get even under the lowest furniture. It is easy to assemble and disassemble. Hand wash and quick drying nozzles. The mop handle is also adjustable. Very easy to use and storage.
Roseanne

Canada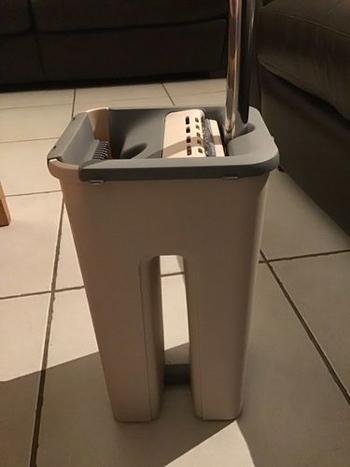 10/07/2020
WOW
My floor is clean and bright! This mop is amazing! Very easy to clean and dry the mop head! There are no streaks on the floor! Soft mop handle and machine washable mop head! The rubber stopper at the bottom of the bucket makes it very good to empty dirty water. Simple and easy. Just dump and rinse the bucket for easy cleaning. The best mop I have!
lacy r.

Canada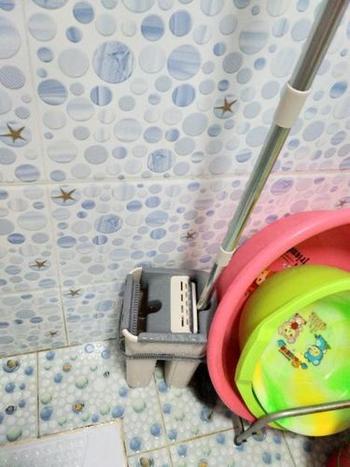 10/07/2020
The BEST
This mop is great for laminate floors! Very easy to assemble, You can even shorten if you want! It is very sturdy, unlike the ones they sell at the dollar store that bend if you put too much pressure on it. It comes with another reusable cloth pad so you can wash the dirty one while having a backup. The bucket is nice. There is a dry and a wet compartment. It takes a bit of force to take the lid off so be careful. Also be careful when you put the mop inside the dry compartment, it takes a bit of force. There are two plug holes on either side of the bottom so that you can drain the water out.
Dru

Canada
10/07/2020
love it
I completely love this product! Super easy to use, store, fill and empty. Gets all my corners with ease, floors come clean, and handle is strong. So thankful for the 8 mop pads it comes with. I can use one for each level of the house (upstairs, main, basement) and have extras for the next use.
Sara B.

Canada