Monkey Balance Kids Math Learning Game
Customer Reviews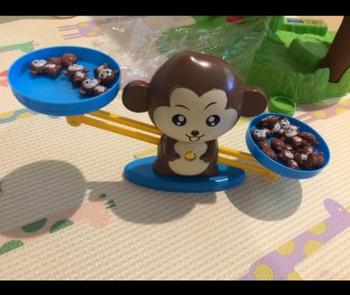 06/10/2020
I recommend this product
I purchased this for my preschool class. The kids really enjoy it and there are so many ways to play with it. When teaching it is important to have things that can apply to many different learning abilities and styles. This game allows children to learn no matter where they are at with their early math skills. Fabulous.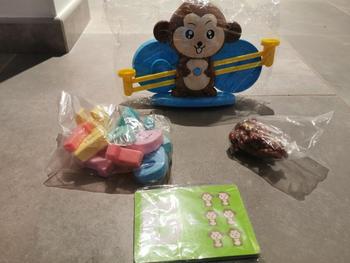 06/09/2020
I recommend this product
I looove it! The quality is good, all the accessories... It works perfectly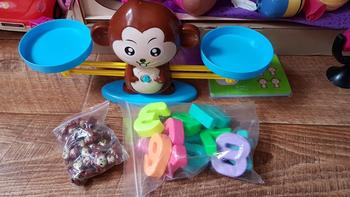 06/03/2020
I recommend this product
I went back in forth several times on wether I should get this or not. I finally ordered them and so glad I did! I should have ordered them a while ago. My 5 1/2 year old and 2 year old both love it and it is a great learning toy. The numbers are weighted.. So For example if you put a number 4 on one side of the scale and then 4 monkeys on the other side they will weigh the same. It really is great!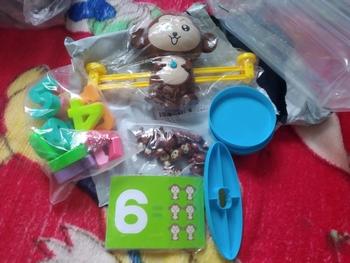 05/14/2020
I recommend this product
I love everything about this game. I got it for my 5 year old, but even my 11, 9, and 2 year olds love playing with it. The quality of each piece is made very well. I love the make of the monkeys and the numbers. It was a really well thought out game. My 5 year old will sit and play with it on his own coming up with new number combinations. It's really amazing.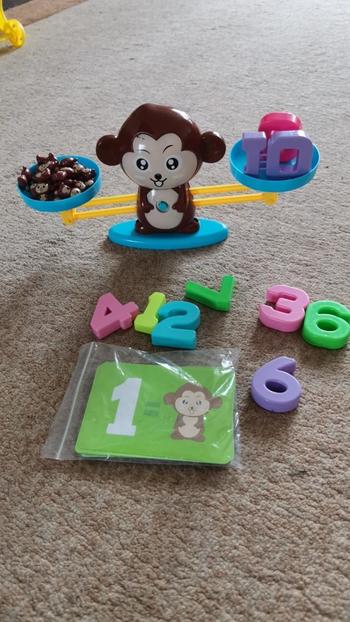 05/10/2020
I recommend this product
Bought this for my 3 year old granddaughter. She LOVES it! It is an awesome tool to learn math skills and have fun doing it!
Valarie
RU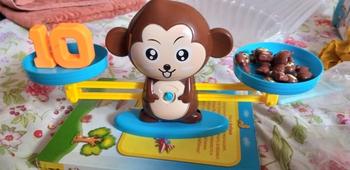 05/07/2020
I recommend this product
Sooooo Cute!!! Now my youngest was having trouble understanding balanced equations. Easy stuff like... 3+4= 5+2 they both equal 7 and I was able to use the monkeys n the scale to show her How they are equal! Cool. After the first day, she figured it out. Now it's just a cute reminder of what she learned. She played w different toys to find the other things that equaled the weight of the monkeys too.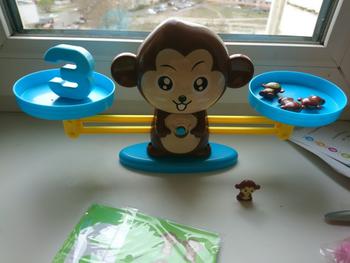 04/18/2020
I recommend this product
Love this educational game! My son loves counting & weighing the monkeys. It has 4 levels of learning. The easier levels he can play by himself. Independent play-bonus! Good quality. Make sure you level the scale first before play. There is a little circle right in the middle you adjust to level scale. I used a coin to help me turn it so it was in the middle. Don't worry this is not complicated! Little monkeys are so cute too. Great purchase.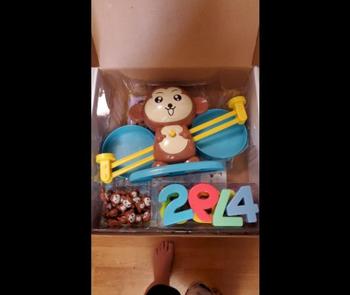 03/08/2020
I recommend this product
My 3 + 10 months grandson loved this toy, he really got into the balancing of objects. He put a rock and used the weights, then he used the monkeys instead to see how many monkeys would balance the rock. Then he got his monster mini trucks and weighed them against each other. It was a hit. Only thing monkeys are on the smaller side, keep away from younger babies, chocking hazard.
07/04/2020
I recommend this product
This is such a great learning tool for my little matty. Will help when he goes back to school
06/22/2020
I recommend this product
Great toy! The box was a little crumpled, but it was all inside. . Children are happy to play!