Bug-Off ™ Anti-Mosquito Pop-Up Mesh Tent!
Customer Reviews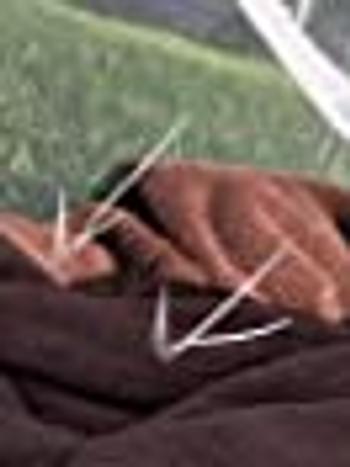 05/02/2020
I recommend this product
Great for larger bugs.. however ants and anything else.. it's useless. There are so many smaller insects that got inside. I wouldn't recommend.
07/20/2020
I recommend this product
Super quality netting. Our sugar gliders love their new tent, and our youngest who loves to chew hasn't ripped it up yet. Highly recommend. This tent is huge! Four adults could sit in each corner and have enough room to move around in here. I'd say it's almost 5' tall too. Our gliders love to run around it, and I love that the bottom is entirely netted in so they can't escape. Easy to pop up, easy to fold away, and even has a little carrying bag to put it in. Best investment $59.00 can buy for sugar glider fun time.
06/19/2020
I recommend this product
This is the best purchase I have ever made!! Some gnats do get inside the tent but they will stay at the top trying to get out. No mosquitos whatsoever!! It's so nice to sit outside and feel a breeze without bugs or mosquitos all over you. It's so easy to get out and pop open. I have to spend a few minutes getting it back into the bag, that could just be operator error. Still super worth it! -also, it is actually super durable. I had a 2 year old try to claw out of it, it doesn't snag or rip like I thought it would!
06/14/2020
I recommend this product
Visiting a missionary in Uganda. He has mosquito nets over the beds, but some children are sleeping on the floor without any protection. I purchased 5 to take with me for them. Will see how they work. Plan to purchase some small tarps and place the nets on top of the tarps. They are easy to assemble,but it does take a little practice to fold them back up. I watched the video about 4 times before I got it.
06/04/2020
I recommend this product
Brilliant product! Tent does exactly as it says and "pops up" for you to put in situ on the bed. It easily fits a queen size bed. Zipped sides are easy to open and close. Very tall so it does not restrict movement in bed. Would definitely recommend this product!
05/26/2020
I recommend this product
Saves me from mosquitos, geckos, and flying cockroaches in Hawaii! I like sleeping out on the deck because it's so wonderful there and can get hot and humid in the house, but there are a ton of creepy crawlies outside that would freak me out if I didn't have this tent! I put a twin bed in so there a lot of room. I don't think you can shove anything bigger in it as the opening just fits a twin. But you can put it ON a queen size. I wanted to have a tent to sleep in outdoors and am so happy with this purchase. Easy in and out and I can see the stars before drifting off to sleep to the sound of the ocean. Soooo much better than being inside! Well made too! Folding it up can be challenging, but they have a video. You CAN get it down to the size it was when you got it!
05/19/2020
I recommend this product
I purchased this to enjoy the bar hammock for star gazing . BINGO!! Light-duty appropriate at this price point. Could snag if rough on it My low profile beach lounge chair fits. I could see tent camping inside tent or bed of truck on fireworks night if you are a gnat-magnet. Super easy set up on night pesky flies get in your room, or you spy a *gasp* spider ..
05/01/2020
I recommend this product
Great, fits perfectly on a mattress my daughter is delighted thank you
04/25/2020
I recommend this product
I bought this to put potted vegetables inside to keep bugs off of them. It has been basically perfect for that purpose. Sunlight and water can easily get through the net to the plants, but bugs cannot. Every morning I climb inside and hand-pollinate. This has worked well to solve a pest problem that I had otherwise been unable to solve organically. The only downside is that the net tears easily. I have literally torn it with just the sole of my sneaker. I don't think I will likely get more than one season's use. I wish the netting were a but sturdier but all in all I have been pretty pleased with the purchase for this purpose. Helpful