---
Customer Reviews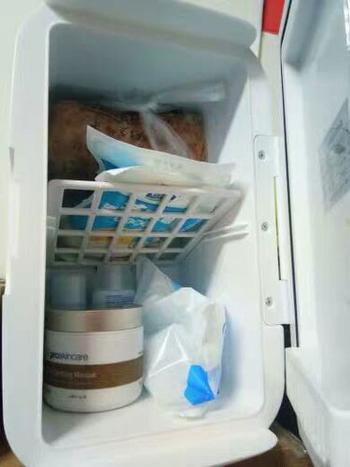 06/17/2020
I recommend this product
I'm so glad I purchased this little fridge. I wanted something that could be dual use for home and travel, and this seemed to fit the bill. I have my skincare in it at home and wanted to also use it for when I travel. I haven't used it in the car yet, but I mainly wanted it so we didn't have to waste all that money on ice during long car rides (for drinks and medications.)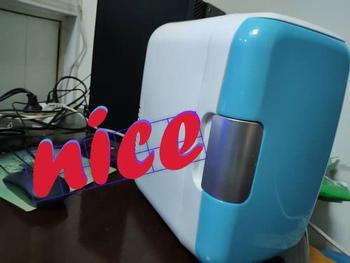 05/06/2020
I recommend this product
Omg lifesaver! I live In a 3 story house and this mini fridge saved me trips in the middle of the night to get a bottle from the kitchen.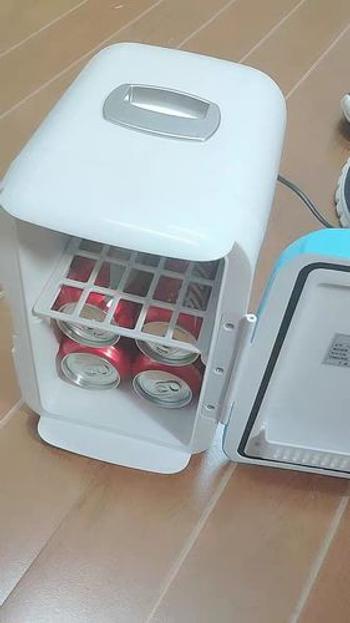 04/04/2020
I recommend this product
I have an 18 year old cat that has started standing on my face at 2am begging for a midnight snack and won't take no for an answer. For months I was crawling out of bed, opening a can and giving him a scoop, then setting the can aside with the intent to carry it down to the fridge when I woke up, and crawled back into bed.
05/01/2020
I recommend this product
Looks cute, i still have to test if it cools well. It comes only with a 12V plug for your car, no plug for in a normal outlet if you want to use it in your home.