---
Customer Reviews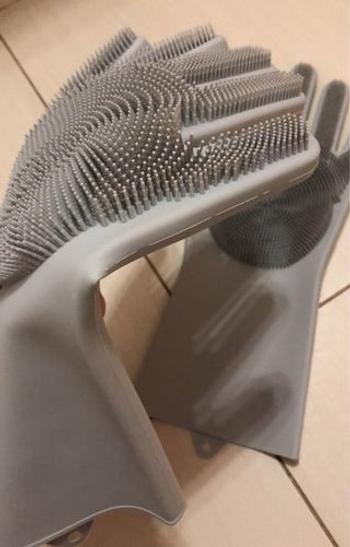 09/27/2019
These gloves are perfect like I was hoping they would be! I purchased two and plan on getting a couple more. I like that I don't have to worry about using/ buying scrubbers that need to be replaced or sanitized or ones that eventually end up in oceans and landfills! If you have tiny hands they may be too bulky for you. I usually wear S/M sized gloves and have long nails so they work fine for me.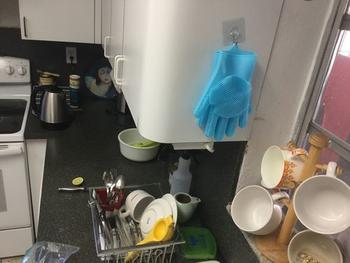 09/27/2019
Very nice and convenient! For dishwashing, countertop cleaning and more.... I'm pleased with this product, it is soft flexible texture fit nicely on my hands. Would recommend to anyone who does home shores.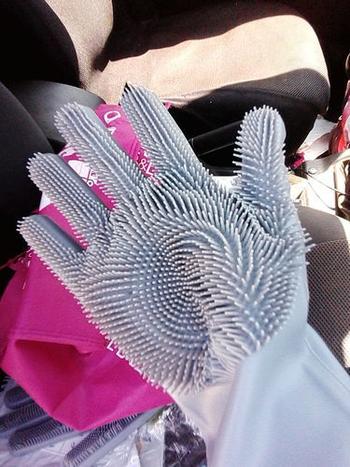 09/27/2019
The dishwasher gloves are wonderful. I only wish they would name the product in the email they send when they tell you the item has been delivered.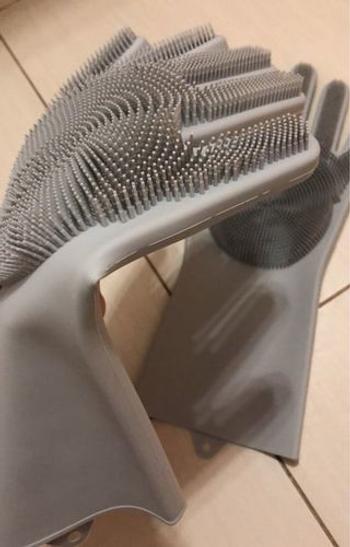 09/27/2019
I love these gloves so much. I have small hands and the normal gloves you buy for dishes feel flimsy and floppy and there's really no grip or cleaning power added to them. These are totally different. They cling to my hand and don't slide, and the scrubbing fingers on the palm help clean a lot faster than a simple sponge. Feel incredibly thick and durable, and hot water doesn't bother me as much as it used to. I love the color as well, as it matches my kitchen. Easy to hang wherever they're conv...
09/27/2019
They work great! But I have large hands. I was sure I ordered a bigger size. But I still love them!
09/27/2019
Good buy. Serves the purpose
09/27/2019
Arrived quickly. Fits like a glove! Does not have the same feeling inside like regular rubber gloves do. Hands were not sweaty and shriveled when I was finished. Cleans dishes and counter as if I were using a cloth. No smears or smudges on glass that was greasy. Very happy with the product and plan to buy more to use for cleaning bathrooms.