---
Customer Reviews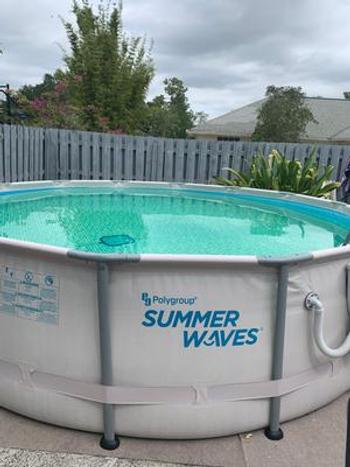 06/20/2021
great pool
This pool is so GREAT!!!! Expensive but nobody else has this for cheaper in the pandemic!! five star even though we ended up with a hole in two months. Nothing a little flex tape couldn't fix! We're still really happy!
Brooke E.

Canada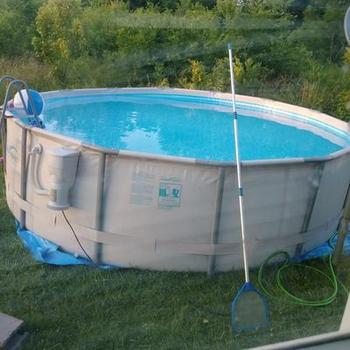 06/20/2021
Fabulous!!!!!!!!!!!!!
The pool is great but it is too expensive. $900 for this is pretty ridiculous when I heard it was at Walmart for a much cheaper price. The sturdiness is great though and my family loves it. It took about a whole afternoon and evening to fill up and so far it's good. Hopefully is lasts all summer.
Linda G.

Canada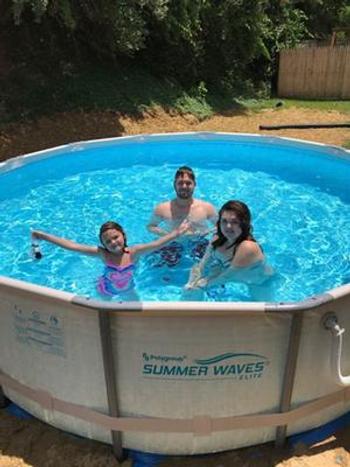 06/20/2021
Very happy with my pool
I do love the pool, it was easy to assemble. Make sure ground is very level and I recommend adding sand pump with saltwater filtration system for best results. I recommend this pool.
Christy

Canada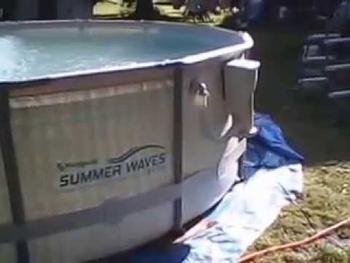 06/20/2021
Great Pool
We love our new POOL! We are looking forward to cooling off & spending time together this summer in our backyard oasis! It was easy to put together, my daughter & I assembled it in about 2 hours, including unboxing everything. We were taking a dip that afternoon. The appearance is nice too.
gloria

Canada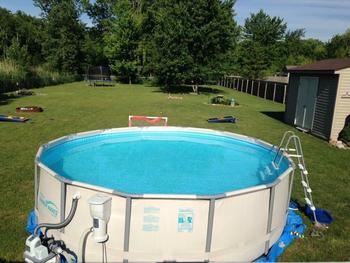 06/20/2021
Great pool for one summer
This pool is great to set up and use for one summer. We've tried storing these and setting up again the following summer and you end up with serious leaks. It's best to use for one season and then discard. At least you don't have to clean and store it.
walter m.

Canada
06/20/2021
AwESOME
This pool is very easy to assemble, I put it up in less than hour with the help of another adult. Took about 7 hours to fill, started early enough to add chemicals the same day and started to use the pool the next day. The filter that comes with the pool works ok if you leave it on for long periods of time. I upgraded the filter with a larger one and the water stays crystal clear. The pool liner is a bit thin but the structure is pretty solid. It gets tons of use and so far its holding up pretty well. Based on everything that is going this was a great addition this summer to keep the kids and family entertained.
Tom S.

Canada