SmartProjector™ Ultra HD Mini Portable Projector
Customer Reviews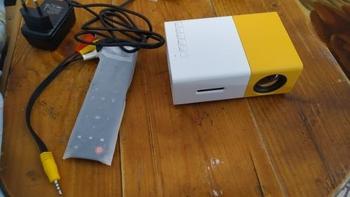 10/05/2019
Thanks for your product. I am fully satisfied with its functionality and service.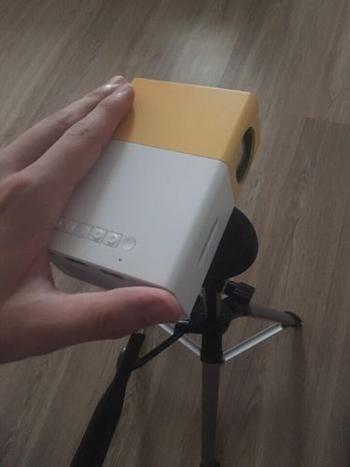 10/05/2019
I just share the experience for all people: I bought this projector to watch movies. The image quality is better than I expected, and the video can be viewed without stress in a dark environment. The projector has built-in speakers, but the sound quality is not particularly good, so you should consider using an external speaker. Buying this projector at this price is really worth it.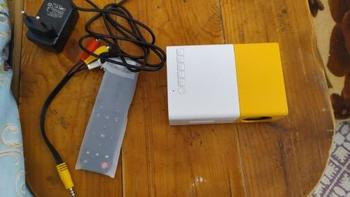 10/05/2019
I bought this projector to create movie experience with kids. It serves my purpose but doesn't Wow me. Overall, for the price, it's a great toy to entertain kids/family. Pros: 1. Build quality looks really good 2. Brightness. If you turn off the lights, it's totally acceptable to enjoy movies 3. Doesn't heat up. Unlike other projectors that use high power light bulbs, this little projector use LED as light source, so it doesn't produce that much heat. I can hold the projector while it's been playing for a while. OK, this point does Wow me a little bit. Cons: 1. Sharpness and resolution: it is sharp at the center area, but quit a bit blur out of the center. This is very common for projectors at this price range. But for my kid's movie purpose, it is acceptable.
10/05/2019
The goods came quickly and without damage. In fact, the thing is not bad, but it will be useful only in a hike where several people can watch at once, by the way the quality of the image does not please that any phone will be perceived at times better for viewing. Pixels are very large.
10/05/2019
Great projector. Really easy to use and set up. The best part of it is the size and picture quality. I set this up in my backyard to watch movies through my laptop and it took just a few minutes. For the price this is a no brainer.
10/05/2019
Projector A class!!! Children are very satisfied! My hubby set this up in just 5 mins!! Recommend to everyone!