Cell Phone Telescope Lens
Customer Reviews
I recommend this product
Expect to get what you ordered, you won't expect the exceptional quality of lenses for the price you pay. Was pleasantly surprised the lenses came with a case, keeps everything organized and safe. Lenses produced better than expected quality pictures, and the instructions for use super easy. (Eye picture taken with macro lense and iPhone XS Max) If you're a new photographer looking for a jump on lenses to give a better photo taking experience, this is an excellent start.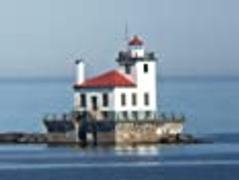 I recommend this product
A very good idea to get an additional zoom for the mobile. Thank you
I recommend this product
Interesting for Price, easy use
I recommend this product
This is a pretty decent lens kit. Comes with four different lenses, bendy tripod, and a really nice case. They're extremely easy to use and the clamp that holds the lens in place is very sturdy. The kit is definitely going to be a permanent fixture in my camera bag. Telephoto Lens - Great for long range. The focus ring focuses on one small point at a time, but it makes for some really interesting tight shots. I will absolutely be using this one a LOT.
I recommend this product
Absolutely worth it! I still need some practice with the lenses, but they are simple to use. I like how that tripod has bendable legs to help grip a handrail or other sturdy object. The wind still messes with it a bit, but I'm still learning. I bought this because of the telescopic lens to be able to get a better view of the falcon and other birds in my yard. The bonus is this amazing macro lens which captures excellent detail of flowers and jewelry.